Clinically Intelligent Margin Improvement
Human expertise plus innovative technology drives our industry-leading net benefit. Accuity's comprehensive inpatient clinical documentation review strategy incorporates physicians, CDI specialists, and coders combined with proprietary data-driven analytics to identify clinical documentation improvement opportunities.
Accuity's tech-enabled, physician-led clinical documentation review
Occurs post-discharge but prior to billing
Includes all inpatient DRG payers – MS/APR
Ensures quick chart turnaround time for minimal impact on DNFB
Intelligently segments and prioritizes cases for review of high-impact charts first
Your health system benefits
Significant, otherwise uncaptured revenue and incremental cash flow (100% self-funded)
Average ROI of 350%+
Unparalleled expertise as an extension of your team
Better engaged and educated physicians
Positive impact on publicly reported quality measures
Hospitals realize a measurable, substantial ROI with Accuity.
Educate and Engage Your Physicians
Just as doctors need continuing education to keep their medical skills current, they should sharpen clinical documentation practices through continuous learning.
As part of its core solution, Accuity provides peer-to-peer education to help physicians utilize best practices in clinical documentation and become more engaged in the process. Using your hospital's performance data, Accuity develops and delivers an ongoing education program targeting documentation improvement strategies that get results.
Accuity Stands by our Reviews
Our approach naturally reduces your chance of clinical denials. We stand by our work and will assist your hospital in quickly working denials related to clinical validation and DRG coding validation.
Initial denial rate is 3% or less on the cases we review. After appeal submission, final denial rates are between 0.8 to 1%.
Review of clinical denial and supporting documentation by clinical appeals nurse specialist
Creation of appeal letters in accordance with payer requirements
Strict adherence to timely appeal resolution
Attention to payer compliance and regulatory changes
It Starts with

Clinical Expertise
Your revenue cycle depends on getting coding and clinical documentation right. You need a partner who helps align clinical documentation integrity with your revenue cycle.
With multiple industry certifications and physicians with countless hours of patient care, Accuity's team has unmatched expertise. Our solution is supported by 100+ U.S.-based multi-specialty physicians working interactively with a team of coders, CDI specialists, and other experts who have worked in a hospital setting.
Accuity is an extension of your hospital's team – one committed to working in harmony with your revenue cycle and HIM leaders. And with more than 3 million charts reviewed (and counting) and $400M in recovered revenue annually for our clients, your hospital is in good hands.
Start Your No-Risk, High-Return Experience 
Get on the fast track to improved clinical documentation and revenue integrity by trying Accuity at no risk.
While some vendors take months to integrate their technology or services, Accuity takes only weeks. Your hospital doesn't have time or resources for a lengthy, costly implementation. You need turn-key solutions that accelerate results.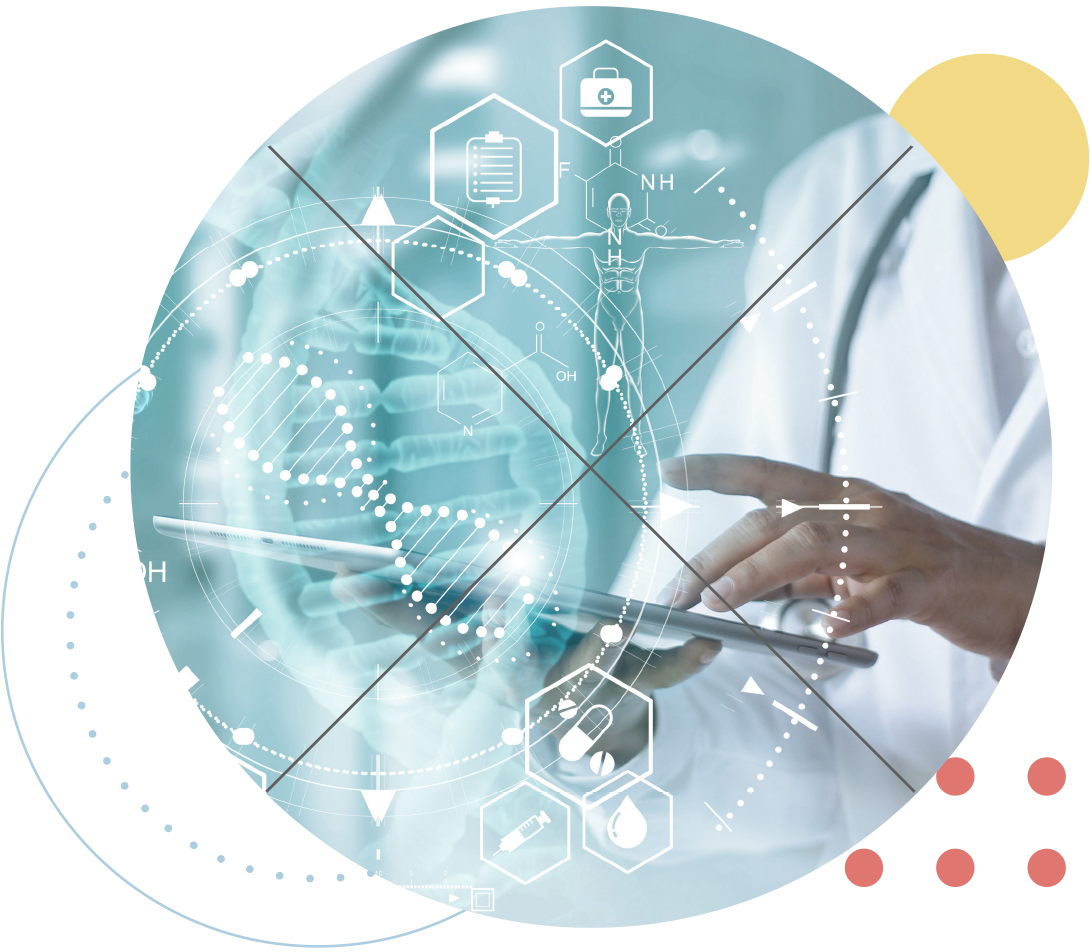 Powered by Physicians –

Enhanced by Business Intelligence

Your hospital needs both a physician's complex problem-solving skills and technology that harnesses meaningful data. Accuity gives you the dynamic power of both. Accuity's business intelligence capabilities provide your health system actionable insights to ensure optimal clinical documentation integrity.
Accuity's Client Success team is focused on your business goals, anticipating your challenges, and solutioning proactively to ensure maximum partnership value.
Engaged and Invested in Your Success
Accuity learns your organization and provides tailor-made expert recommendations to support the optimization of our solution to ensure your success. Leveraging our physician-led education and our robust appeal and denial management programs are just a few ways we work to reinforce our commitment to you.
Consistent Check-Ins and KPI Reviews
Accuity's Client Success team works alongside you during the entire partnership journey. It's critical you understand how Accuity is helping your organization achieve its goals. With consistent check-ins, the Client Success team will review your KPIs and provide you with in-depth performance insights from our powerful analytics platform so you can take actions that are meaningful to your bottom line.
Direct Access to Your Client Success Team
Accuity puts our clients at the heart of everything we do. Your health system will receive a dedicated Client Success team who manages every aspect of your experience. You have a direct line to our team – we're just a click or call away.